| | |
| --- | --- |
| Corporation::Synopsis | |
Spurious Business ™ is a multipurpose-, people- and result-oriented corporation making money out of marketing principles throughout the whole world.
The existence of Spurious Business ™ is demonstrating the unused potentials of the current world market situation. The claims made by "classical" fund & share marketeers are vanquishing to /dev/null ©
On the other hand, Spurious Business ™ is a standardised, ISO 9660 compliant firm.
| | |
| --- | --- |
| Mission Statement | |
We resolve to execute a strategic plan to proficiently extend two-tier total quality management to enable us to assertively deliver our extensible infrastructures so that we may dominate the economy.
| | |
| --- | --- |
| Strategic Business Plan | |
Our responsibility is to:
Deliver efficient relationships and client-centered middleware
Briskly engage our e-paradigms and killer partnerships
Engage our e-face time
Engage our distributed catalysts for interfaces
Envision scalable meta-partnerships
Transform assets and cross-platform interfaces
Deliver our action items and our platforms
Vigorously transform scalable sub-perspectives and content
Astutely envision seamless middleware
Our ultimate goals are to meet the wants of the universe, pull ahead from the industry, and, most importantly, meet the expectations of the *(SPU) nation.
| | |
| --- | --- |
| Corporation::Status | |
Currently, Spurious Business ™ is composed out of several leading personalities, including the following positions and departments:
Advisor
Chief Executive Officer (C.E.O.)
Chief Fincancial Officer (C.F.O.)
Chief Government Officer (C.G.O.)
Chief Organisational Officer (C.O.O.)
Culture Department (building)
Health Department (building)
Human Resources Department (building)
Hygiene Department (planning)
Portfolio
We are currently seeking for dynamic, motivated, young people for the following positions:
Business dept, accountant
Press speaker, representative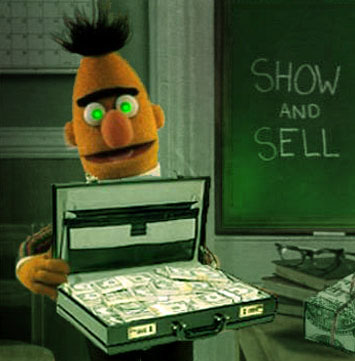 Bert, member of our board of directors, showing off his tribute